Distribution Management System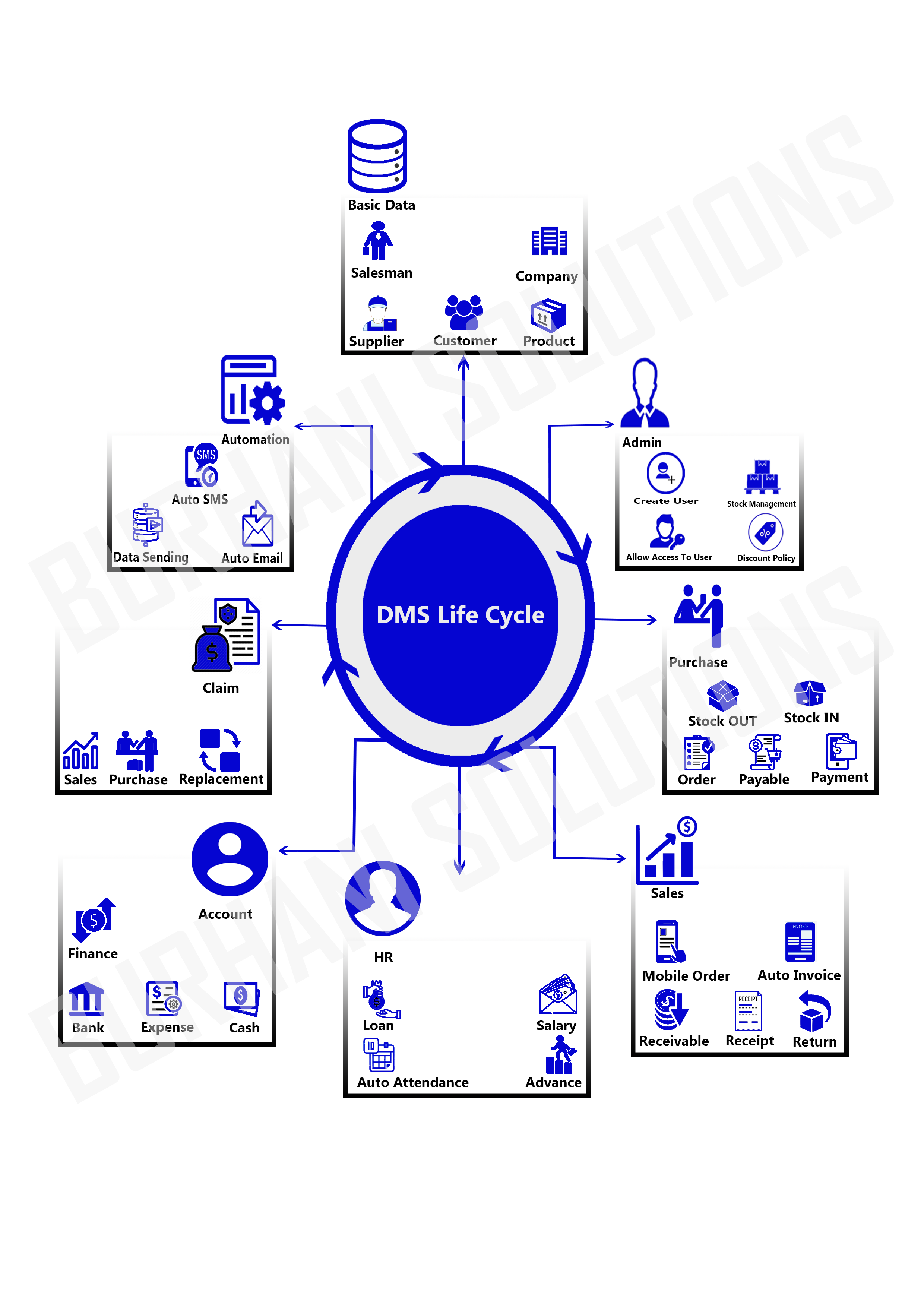 Security: Get notified on login via SMS. No more mis use of your password.                  
SMS: Automized SMS system to deliver any SMS without human interaction.                  
Email: Automized Emailing system for sales related reports.
Imaging: All major options have document Image Saving for future use.                  
Inventory: Maintain stocks, Purchase, Sales,  Return etc all the heads are covered.                 
Invoicing: Define your discount & bonus policies. No need to remember.
Mobile Order: Use smart Sales Booking system via any android device.     
Receivables: Outstanding bills are secured, until and unless it is paid or stock is returned.
Cheques: Make Deposits on time no more missing of Cheques.
Date Controlled: No more wrong entries admin controls the date of working.
Reportings: In-depth reporting is present no more worries.     
Human Resource: Automized system for salary, advances, loans, targets etc.
LEAVE A MESSAGE Give a
Message