Customer Relationship Management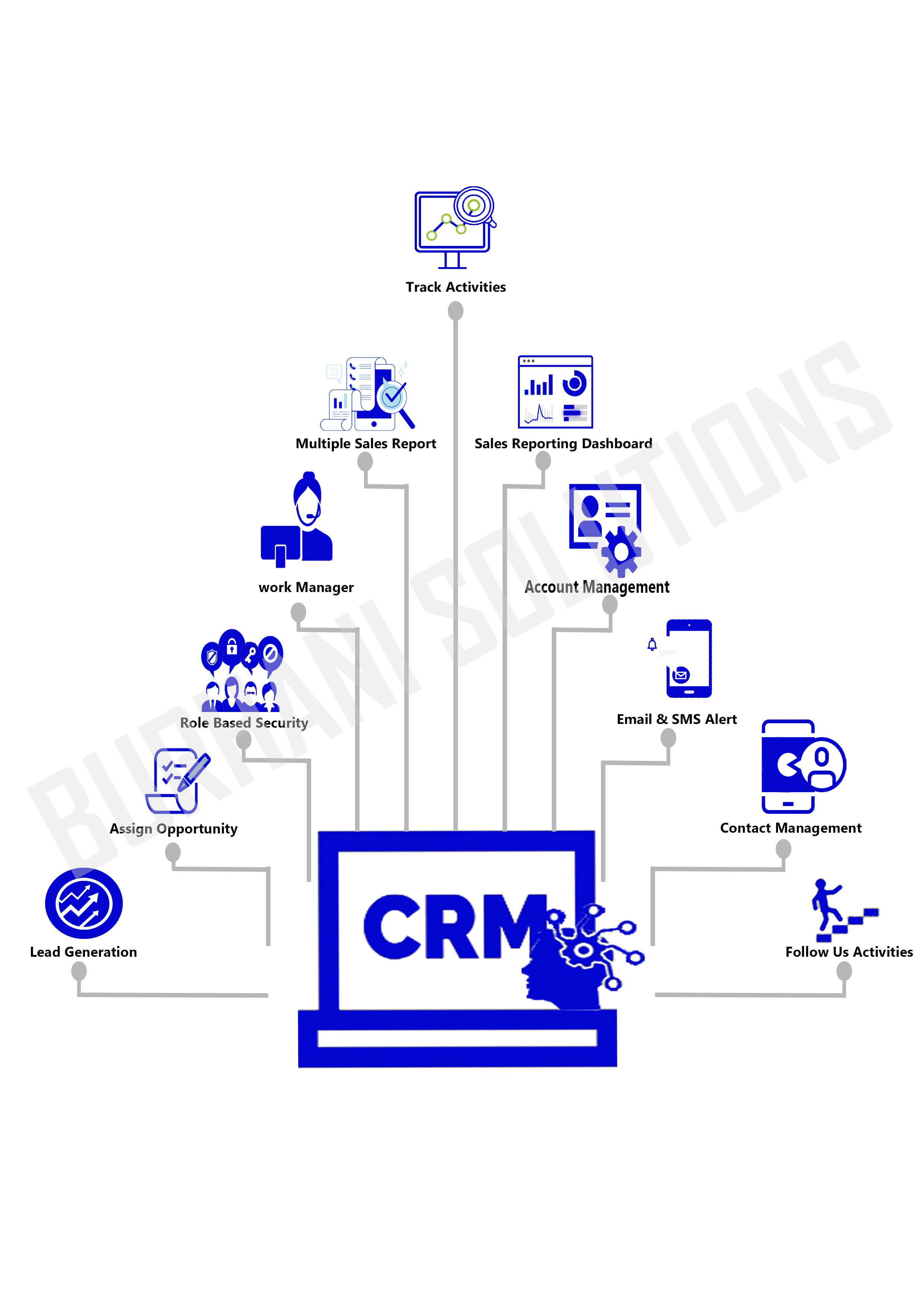 Easy to Integrate.

Dashboard reminders for 'Follow-up' Activities

Multiple Sales Reports/ Lead and Opportunity Statuses.

Advanced CRM Analytics & Sales Reporting Dashboard.

Role-based Security.

Track Opportunities against Activities (Phone Call, Meeting, Demo, etc.)

Opportunity Setup and Management

Schedule Future Activities

Track Activities, Sales Opportunities, Quotes, etc. by Contact

Activities & Sales Stages Setup

Sales Lead and Follow-up Tracking

Assign Opportunity to team members with email & SMS Alerts

Lead Generation & Conversion of Lead into Opportunity

Sales Lead Management

Contact Management / Account Management including Contacts & Prospects

Sales Lead Creation & Listing.
LEAVE A MESSAGE Give a
Message